Feel like your name doesn't suit you anymore? There are many cases when we feel our names are no longer a personal reflection of our identity.
We're motivated by several reasons to change our names, whether because of a significant life event or simply a matter of preference.
But legally changing your name isn't as simple as telling the people close to you that you want to be referred to. Instead, you'll need to legalise it via a deed poll in Singapore.
Fortunately, getting a Deed Poll is relatively fuss-free. You need only make sure to get the proper documents and engage with a lawyer in doing so.
Here's a guide on what you need to know about name changes and Deed Polls in Singapore.
What Is A Singapore Deed Poll?
A Deed Poll is a legal document that states your existing name and the new name you want to be known and referred to as after submitting the document to the Immigration and Checkpoints Authority (ICA).
Your Deed Poll acts as the declaration of your name change and must be signed and executed before a lawyer.
Reasons Why You May Want To Change Your Name In Singapore
As mentioned, people are motivated by several reasons for wanting to change their names. In a culturally-diverse nation such as Singapore, people often modify their names because they want to:
Include, modify, or take out Chinese or Tamil characters.
Include, modify, or remove a Western/Christian/ English name.
Include, modify, or take out a Hanyu Pinyin name.
Include, modify, or take out a punctuation mark in your name.
Modify the order of words in your name
Rectify incorrectly-spelt names.
Include your married name.
Include Baptismal or religious names.
But applying for a name change doesn't mean you can also modify your religion or race. Such matters are separate and must be communicated with the ICA.
Names That Aren't Allowed In Singapore
While there's a certain degree of freedom to alter your name in whatever you wish, you must be mindful of several restrictions.
You may get away with legally adding words like "Prototype", "Awesome", or some other adjective to your name.
But the ICA exercises discretion in rejecting offensive or vulgar names. They may also reject names that are too similar to names of renowned politicians or names which have honorary titles such as "Sir", "Queen", "King", "Duke", "Duchess", etc.
How To Change Your Name In Singapore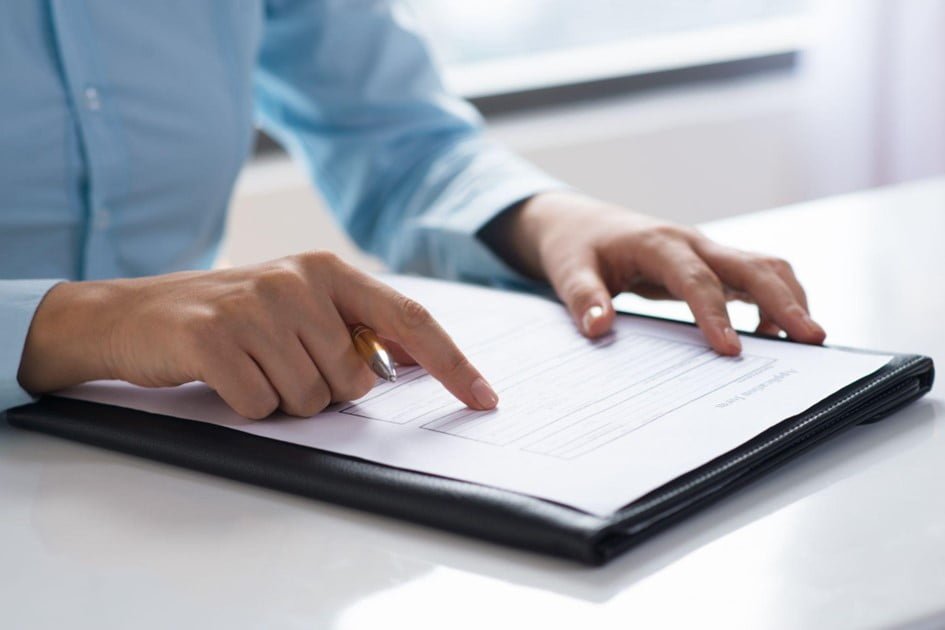 Getting a lawyer to draft a Deed Poll and subsequently allowing you to change your name involves a relatively simple process:
Step 1: Find A Lawyer
The good news is that any lawyer in Singapore will be more than happy to draft a Deed Poll for those who want to change their name.
Contact The Singapore Lawyer, and a lawyer can discuss the details of your desired name change with you. All we need from you is the following:
Current name
Name-to-be
Identification documents (National Registration Identity Card (NRIC), original birth certificate, driver's licence, marriage certificate, Singapore Blue Identity Card, etc.)
Registered home address
Step 2: Confirm The Deed Poll
After your lawyer drafts the particulars of your Deed Poll, they will further confirm your identity before signing it.
Step 3: Submit The Deed Poll To The ICA
Once your lawyer has signed the Deed Poll, you can send a hard or scanned copy of the document to the ICA.
Step 4: Contact Relevant Organisations
There are some cases wherein you'll need to contact other institutions regarding your new and updated name. For example, you may need to contact the bank to update your bank details.
You may also need to update all personal information attached to your insurance, academic certificates, transcript of records, payroll, etc.
Step 5: Get A New Passport
After you have received your new NRIC, you'll need to get a new passport in seven days.
You can visit the ICA website for the steps in getting a new passport. You may also go to the Singapore Embassy for further assistance.
When Is A Deed Poll Not Necessary?
A Deed Poll in Singapore isn't required if you want to add your married name to your original name. You'll only need a marriage certificate to finalise your new married name.
If you want to add your baptised Christian name, you may also do so without needing a Deed Poll. This same rule applies to name changes that follow other religious procedures.
For such cases, the ICA will only need you to present a religious or baptism certificate before executing the name change.
Name Change For People Under 21
Individuals under 21 years can also apply for a name change through a deed poll in Singapore. But in this case, the person will need the consent and signatures of both parents.
An exception would be if one of the parents is deceased or is no longer contactable.
If both parents are away (e.g., working overseas, deceased, etc.), the child can consult their legal guardian on the Deed Poll and get their consent to change their name.
What Happens If The Parents Are Divorced?
During a divorce, the child can change their first name as long as they have the consent of both parents.
But again, if one of the parents can no longer be contacted by any means, the other parent can execute the Deed Poll on their behalf.
Similarly, changing the child's surname must also be done with consent from the biological father. If the biological father can't be contacted, the other parent can enquire with the ICA before they execute the Deed Poll.
The parent who wants to modify their child's surname and first name should exhaust all means to get consent from the other parent. This is done to prevent disputes between the two parents or ICA's refusal to execute the Deed Poll.
Conclusion About Deed Polls In Singapore
Although it seems complicated, changing your name in Singapore involves only a few important documents and ensuring the relevant authorities approve them.
The most crucial document is a Deed Poll, which a lawyer can draft for you. The Singapore Lawyer offers Deed Poll services in Singapore to people who wish to change their name legally.
We offer a free 30-minute consultation to discuss your case. Contact us now for more information, and we'll happily walk you through every step of the name change process in Singapore.
Frequently Asked Questions About Deed Polls In Singapore
Can A Foreigner Change Their Name In Singapore?
Yes. A Singapore law firm can process a name change for a foreigner (including Permanent Residents (PRs)) residing in Singapore. However, this does not mean that the foreigner's home country will recognise the name change. It will still depend on their laws and regulations.
Is There A Limit To How Many Times You Can Legally Change Your Name In Singapore?
No. You are free to change your name as many times as you wish.
How Long Does It Take To Make A Deed Poll?
Your lawyer can draft your deed poll for you in under five minutes.
How Much Is A Deed Poll In Singapore?
We always try to work within a budget that's comfortable and fair for everyone. This generally depends on the scope and amount of work involved – we can discuss and agree on this when we talk to you about your case to understand the current situation, and then work out a feasible budget together including via installment payments if necessary to assist you.