Get free legal advice in 3 steps
WhatsApp helpdesk
Call or message us via WhatsApp and get your free consultation. Our 24-hour helpline is always open for your questions.
Talk to our lawyers
Have a chat with our lawyers about your case via text, phone call or video call. We'll assess and evaluate your options and solutions with you.
Get free legal advice
Receive free legal advice and answers to your questions. Want more help? Find out how you can appoint our lawyers to assist you.
Free legal tips & news
#TheSingaporeLawyer Videos
Frequently asked questions
Criminal Investigations: What are the 10 things you must know about Police investigations?
This is what you need to know about your legal rights are during the investigation process:
A Police officer will interview and record a statement in English from you.
You can talk in the language or dialect you're most comfortable with.
An interpreter will be arranged if you don't understand the interviewer.
You must check that the statement is completely accurate before you sign it.
You can amend the statement if you need.
You won't be given a copy of the statement.
You won't be given the opportunity to talk to your Singapore lawyer before the interview and your Singapore lawyer won't be allowed to accompany you during the interview.
You must tell the truth during the interview. Otherwise, you can be prosecuted for giving false information or lying.
If you're accused of having carried out an offence, you must give your full explanation early, otherwise, it can be viewed as being less believable if you only mention it much later.
But remember, regardless of what the interviewer can tell you, you must not admit that you've carried out the offence. This is your legal right.
Criminal Court Process: What takes place when you plead guilty or claim trial to a charge?
If you decide to plead guilty, you'll be given the opportunity to tell the Judge of any mitigating factors which you have and the Judge to impose a sentence against you (e.g. to pay a fine or serve a period of imprisonment).
If you decide to claim trial, a separate Court hearing (known as a trial) will take place where the Judge will take into account the evidence presented and arrive at a decision as to whether the Prosecution has succeeded in showing your guilt.
If the Prosecution succeeds in showing its case against you and that you carried out the offence alleged, the Judge will convict you of the charge and impose a sentence against you.
If the Prosecution fails in showing its case against you and that you carried out the offence alleged, the Judge will acquit you of the charge.
If you've been convicted of the charge, you'll be given the opportunity to tell the Judge of any mitigating factors which you have.
The Judge will then take into account your mitigation plea before imposing a sentence against you.
After a decision on the conviction and sentence is made by the Judge, either you or the Prosecution can make an appeal to a higher Court (e.g. the High Court) in these situations:
If you're sentenced after having pleaded guilty and are not satisfied with the Judge's decision, you can make an appeal against the sentence imposed

You can make an appeal against sentence if you feel that it was manifestly excessive or not supported by the facts or the law.
The Prosecution can make an appeal against the sentence if it feels that it was manifestly inadequate or not supported by the facts or the law.

If you're convicted and sentenced after having claimed trial and you're not satisfied with the Judge's decisions, you can make an appeal to the High Court against the conviction and sentence.
If you're acquitted after having claimed trial, the Prosecution can make an appeal to the High Court against the acquittal.
You need to submit the official application for an appeal within 10 days from the date of conviction or sentence.
After an appeal is filed, a separate Court hearing will take place for the Court to take into account if the reasons in support of the appeal are of merit and deserving of the appeal being given.
Divorce: When can you get a Divorce?
A Court will only grant your application for a Divorce if you can show that there is an "Irretrievable Breakdown" of your marriage.
The "Irretrievable Breakdown" of your marriage can be proven by showing at least one of these facts:
Adultery: your spouse committed Adultery and you find it intolerable to live with your spouse.
Unreasonable behaviour: your spouse behaved in such a way that you cannot reasonably be expected to live with you and her.
Desertion: your spouse deserted you for a continuous period of at least 2 years before the Divorce.
3 years' Separation with consent: you and spouse must have lived apart for a continuous period of at least 3 years before the Divorce and your spouse must agree to the Divorce.
4 years' Separation without consent: you and spouse have lived apart for a continuous period of at least 4 years before the Divorce.
Maintenance: How much Maintenance must a Husband pay to his Wife?
In Singapore, the Husband has legal responsibility and duty to maintain or contribute to the Maintenance of Wife or ex-Wife (e.g. reasonable cost of accommodation, clothing, food and education).
The Husband's duty to maintain his ex-Wife will typically close when she remarries or when he is deceased (whichever takes place earlier).
The Court will decide the amount of Maintenance to be paid looking at these factors:
Financial needs of the Wife.
Income, earning capacity, property and other financial resources of both the Wife and Husband.
Any physical or mental disability of the Wife.
Age of each party and the duration of the marriage.
Contributions made by each of the parties to the marriage to the welfare of the family, including any contribution made by looking after the home or caring for the family.
Standard of living enjoyed by the Wife before the Husband neglected or refused to give reasonable Maintenance for the Wife.
Any value and benefit which one party would stand to lose as a result of the Divorce (e.g. pension)
Conduct of the parties.
In determining the amount of Maintenance to be paid by the Husband, the Court typically aims to place the Husband and Wife in the financial position in which they would have if the marriage had not broken down.
This is because the general aim of requiring a former Husband to maintain his former Wife is to even out any financial inequalities between the spouses and, if you need, take into account any economic prejudice suffered by the former Wife during the marriage (e.g. a Wife suffered financial loss because she has sacrificed her career or lost out in her earning capacity to look after the family).
Civil Litigation: Do you need a Singapore lawyer to conduct a Civil Claim?
Civil litigation is the official legal proceedings in Court which take place if the legal challenge relates to a civil case and if the case involves your private rights and liabilities
If you're involved in a civil case and seeking to fix an undesirable situation, you can start civil litigation proceedings to pursue a civil claim against the wrongful party.
A civil claim is started by either you or a company and organisation with its own separate legal identity.
An individual can either represent himself or conduct his own case in a civil claim or appoint a Singapore lawyer to represent you in the proceedings.
However, a company can only pursue or defend a civil claim through a Singapore lawyer.
The same rules and guidelines will apply to regardless of if the case is being conducted by a Singapore lawyer or a party who is representing himself.
Civil Litigation: How do you start a Civil Claim?
A civil case or civil action is started by preparing and submitting written documents according to a set of rules and guidelines managed by the Court.
The same rules and guidelines state will apply regardless of if the case is conducted by a Singapore lawyer or a party who is representing himself.
A civil case is started in 2 ways:
By submitting a document known as a Writ of Summons

This method is typically used when the case involves numerous and significant disputes regarding the facts of the case
The Writ of Summons must typically say the key information regarding the claim, such as:

Cause of action: this is the basis and reason for the claim.
Remedies: these are the types and form of redress or corrective action which you're seeking to get if you succeed in the claim.
This information is usually stated in a separate document known as the Statement of Claim.

It is more common for cases to be started by a Writ of Summons than by an Originating Summons.

By submitting a document known as an Originating Summons:

This route is typically used when the case involves a specific application or request being made to the Court to decide on how a particular document must be interpreted.
Some laws also say that a case must be started through an Originating Summons.
Starting a business: How do you choose a business structure for your new business?
There are usually 5 types of business structures you can choose from if you're starting a new business for profit:
Sole proprietorship
General Partnership
Limited Partnership (LP)
Limited Liability Company (LLC)
Limited Liability Partnership (LLP)
To choose which business structure is most suitable for you, you'll need to take into account these factors:
How much money you're prepared to invest?
How many other partners and owners there will be in the business?
What debts, liabilities and responsibilities you're prepared to assume?
What risks you're prepared to accept and take on?
Whether a company of that structure will be easy to close when you stop operating the business?
Business structures: Why should you choose a Private Limited Company for your business?
Some of the main features of a Private Limited Company include these: –
Denoted by the "Pte Ltd" or "Ltd" suffix after the company's name, this is the most common type of LLC.
The company's shares are held by a maximum of 50 shareholders and the shares are not made available to the general public.
This type of business structure is often chosen by business owners because of these advantages:

It has a separate and distinct legal identity from that of its owners or members.
It has limited liability up to the amount of its share capital raised.
It has perpetual succession which allows it to easily transfer shares and ownership
It is usually regarded as being more stable and qualifies for most, if not all, financial support, grants or incentive schemes given by financial institutions and the authorities.
Meet our lawyers
Our specialist lawyers carefully use expertise, experience and sensitivity to understand and handle the unique circumstances and needs of your situation and to propose customised solutions to solve your problems.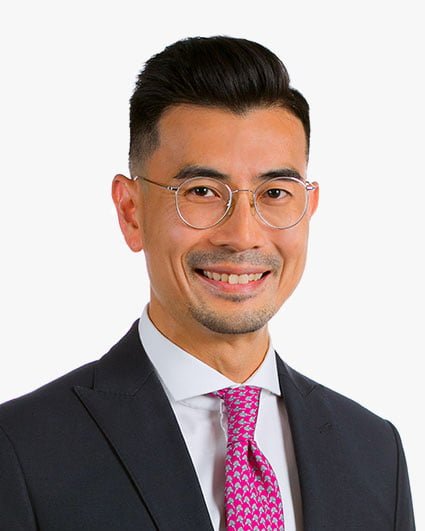 Jonathan Wong
Managing Director
Alyssa Mundo
Associate Director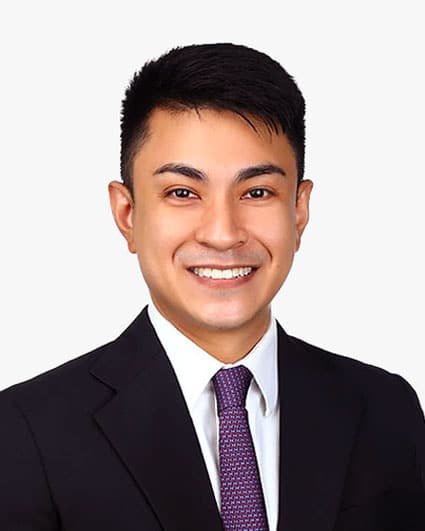 Riko Isaac
Associate Director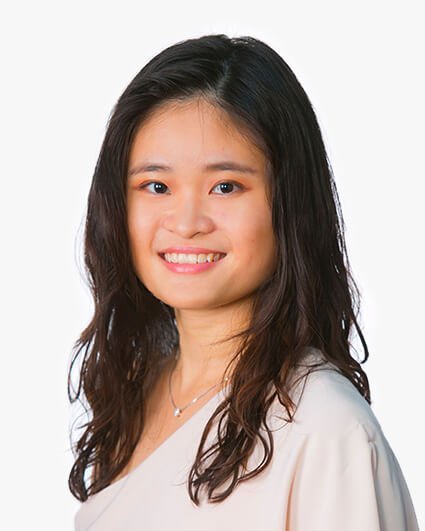 Genesa Tan
Associate
About Jonathan Wong
Jonathan is a family justice lawyer in Singapore. He graduated from the University of Bristol in the United Kingdom in 2002 and was called to the Bar of England and Wales (Gray's Inn) in 2003.
Jonathan is experienced in handling family and divorce mediation, matrimonial law litigation, and also all aspects of trial litigation including conducting negotiations and trials as well as presenting appeals in the High Court and Court of Appeal. Read Jonathan's exclusive interview in The Straits Times
Why trust Tembusu Law?
No matter what kind of Divorce case, Maintenance or Child Custody problem you have to deal with, we make it easy and efficient to find a solution. We've got a plan for every situation; we're thorough, responsive and always deliver; we use simple ways to unpack complicated ideas. You're in full control of your objectives, cost, timelines, and how you navigate the Family Justice process.
We've got your best interests at heart
To keep you, your case, and your wallet looked after, we always work within scope and budget that's comfortable and fair for everyone. Whether you're aiming to apply for a Divorce, negotiate with your spouse on Matrimonial Assets, fight for Child Custody or revise the amount of Maintenance paid, you decide on what your goals are and we'll help you get there. When it comes to us, it's all about you.
Engaging our lawyers in 3 steps
Consult us on your case for free
Talk to us about your case free of consultation charges. From commonly asked questions to unusual, difficult problems and everything in-between, we'll give you our honest view, point out blind spots and compare feasible options so you can make an informed decision.
Decide how you want to start
Choose a timeline, budget, and goals to prioritise. You'll determine the scope of work and select your preferred package and payment. We're here to guide you along the way.
Watch us get your work done
Once you've completed our, our lawyers will kickstart the project. You'll be kept informed on every item of work, and we'll proactively update you of the status of your case and get your input throughout the process.
We're different from the rest
Our Purpose
We're dedicated to helping people and serving a higher purpose – brining greater access to help, answers, fairness and justice.
Our higher purpose signifies and shows our ideals, our dreams, our ambitions. It makes clear why and how we are making a difference, it gives us a sense of meaning and it guides our decisions.
At Tembusu Law, we remain purpose-driven and grateful for every opportunity to help.
Our Values
Empathy: We will understand what you are going through and show compassion in helping you.
Integrity: We will always do the right thing, because the time is always right to do what is right.
Humility: We will put our ego aside and listen to your opinions and feedback because we can always do better.
Tenacity: We will persevere and work even harder when the going gets tough, when no one else is looking and everyone else quits.
Purpose: This is not 'a' job; this is 'OUR' job. We are grateful to have it, and we take pride in everything we do.
Get your free legal advice now!
Just send us a message and we'll ring you back today.